Interactive Discussions on Digital Plant Technologies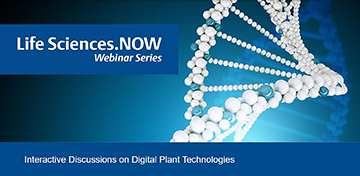 This Life Sciences.Now webinar series will provide direction and updates on key  manufacturing operation initiatives to improve operational certainty, deliver cost effective quality and regulatory compliance and accelerate the product development pipeline.
The series format will provide:
1) An update on key Life Sciences manufacturing operation itiatives,
2) Examples of the topic, and
3) An open question and answer session with panelists.
Why Attend:
• Gain input from stake holders and peers on industrydirection, challenges and solutions.
• Shape your strategy on the way solutions are being developed and how to apply them in your facility.
• Experience hands on demonstrations of automation solutions and packages.
• Learn best practices to help you understand the impact and future opportunities for your site.
View PDF of Complete Course Flyer

REGISTER TODAY